In our blog you will find the following:
Tips to make the most of your trip
Topics of interest from our local experts
The activism actions we carry out
News, tips and much more
Activism
With the objective of helping to conserve our natural spaces, Highlife, together with Blue Religion, carried out a cleanup in the area known as El Table.
Read More »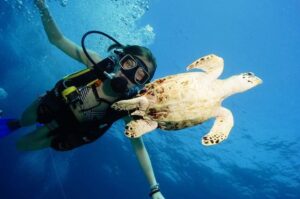 Scuba Diving Classes & Certificates
Diving in Cancun is spectacular.
Incredible coral reefs, tropical fish, crystal clear blue waters, abundant fish, sponges overflowing the coral walls, rays, sharks, turtles and more make Cancun a perfect paradise for scuba diving.
Read More »
Kayak & Paddle
It is no coincidence that Mexico is one of the countries that receives more kayaking enthusiasts per year, because the kayaking places in Mexico are full of magic which you can see in the nature that surrounds them.
Read More »